LendPro's Female Leaders Celebrated on International Women's Day
The Leader in Point-of-Sale Finance Honors the Business Women Driving Innovation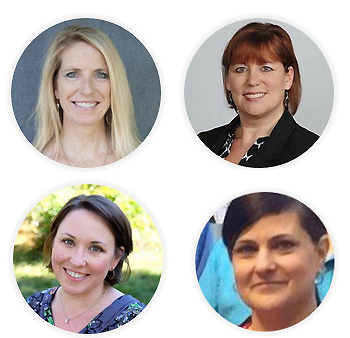 FOR IMMEDIATE RELEASE
March 8, 2019
Charlottesville, VA - As the financial technology (fintech) industry continues to grow, innovators are increasingly looking for leadership and expertise to grow their companies and stand out from competitors. LendPro, a proven Lending-As-A-Service (LaaS) fintech company, prides itself in hiring strong talent. Women make up 50% of staffing at LendPro's Charlottesville corporate office, versus 37% female staffing at most fintech companies.1
It makes sense (and cents): the female staff at LendPro have helped teams strengthen customer relations, develop new business partnerships, increase profitability, and conceive of some of our most innovative technologies. In honor of International Women's Day, we highlight the key women contributing to LendPro's incredible success, and the women leaders they admire most.
As a member of WithIt (Women's Leadership Development Network), Belinda Kelton values the support of women business leaders and looks for every opportunity to extend a hand. As Vice President of Sales, Kelton has found a corporate home enabling her to contribute toward explosive business growth and a corporate culture which values women. In turn, LendPro benefits from the unique perspective Kelton's experience provides. Her leadership background in retail and B2B sales at corporations such as AcceptanceNow, CORT Furniture, and other national retailers, offers the deep retail knowledge to set LendPro apart. A female leader she admires? Kelton says: "Sheryl Sandberg, COO of Facebook" of whom Kelton quotes: '"True leadership stems from individuality that is honestly and sometimes imperfectly expressed... Leaders should strive for authenticity over perfection."'
Driving the growth of LendPro's enterprise accounts is Mary Pat Koslowski, National Account Executive, and member of the National Association of Professional Women. Koslowski has also been instrumental in expanding LendPro's innovative technologies into the electronics, bedding, dental and medical industries. No stranger to the tech and finance worlds, Koslowski previously worked as an Account Executive at Foodify, a Software-As-A-Service (SaaS) company, Concordia Pharmaceuticals; and served as an Investment Advisor with Dain Rauscher Wessels. "In today's workforce, I admire Janet Yellen," Koslowski says. "Ms. Yellen has never felt she's faced discrimination, and believed it was up to her to find the opportunity to succeed. That's her hope for other women: to find and be given the opportunity to succeed."
Sara Stovall, Director of Client Support, oversees customer service and support for all of LendPro's clients, across all industries. Stovall brings an extensive background in account and relationship management, and project planning. As for women in the workplace? She says: "Women bring new, fresh ideas to the table–a necessity in this ever-changing marketplace. Diversity (of all kinds) makes every team stronger!"
Jennifer Alexander, Senior Implementation Specialist, manages the Client Setup Process, helps maintain Lender relationships and is an integral part of the Support Team. She states being extremely organized and  being able to adapt to any task is her key to success.  A self-made businesswoman she admires is Barbara Corcoran whose quote "People imitate their leader. Lead by example" inspires her daily.  
Among their many contributions, the business women at LendPro drive the innovation that makes Point of Sale financing a fast, easy, and powerful experience. Their contribution improves the buying experience for the consumer making most household purchase decisions: women.
About LendPro: LendPro LLC offers cloud-based Lending-as-a-Service (LaaS) products and platforms that enable retailers to offer their consumers retail financing, provided by LendPro's many lender partners through one simple, easy, and secure credit application interface. With LendPro's Waterfall Application software in place, retailers quickly, privately, and efficiently find financing and approve customers often in seconds.
Want to learn more about LendPro and their strong leaders? You can read our blogs and find us online at: www.mylendpro.com and follow us via LinkedIn and Twitter.
1 "State of Women in the Fintech Industry Survey Results" (July 2018)
###
---
CONTACT:
Ron Vassallo, CEO Kaptivate 
LendPro Media Relations 
rvassallo@kaptivategroup.com 
888.527.8488