Kiosks & Devices
Bring the power of LendPro to your business.
Give your customers financing options, and add one of LendPro's user-friendly and modern kiosks to your store or office.
LendPro kiosks are:
pre-loaded with the LendPro financing application, configured for your location;
secure, with fully encrypted communications; and
supported by full-time online service and remote monitoring and support software.
Explore our kiosk models to find one that is the perfect fit for your business.
If you prefer, you can also use our software on your own tablet or terminal.
---
Mi Model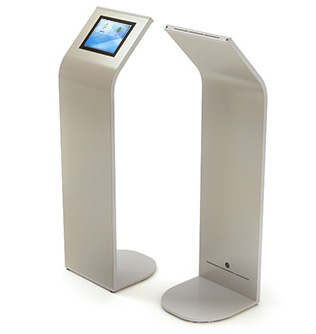 The Mi Model is the largest freestanding model, standing at approximately 49" in height, with a modern appearance that blends naturally with contemporary showrooms.
The Mi Model features:
High quality steel and aluminum construction, with painted high-gloss white front and back panels
Compatible with many generations of Apple iPad models, with 9.7", 10.2" or 12.9" screens
Ability to connect to a wireless network
Easily cleaned and disinfected
---
J-Model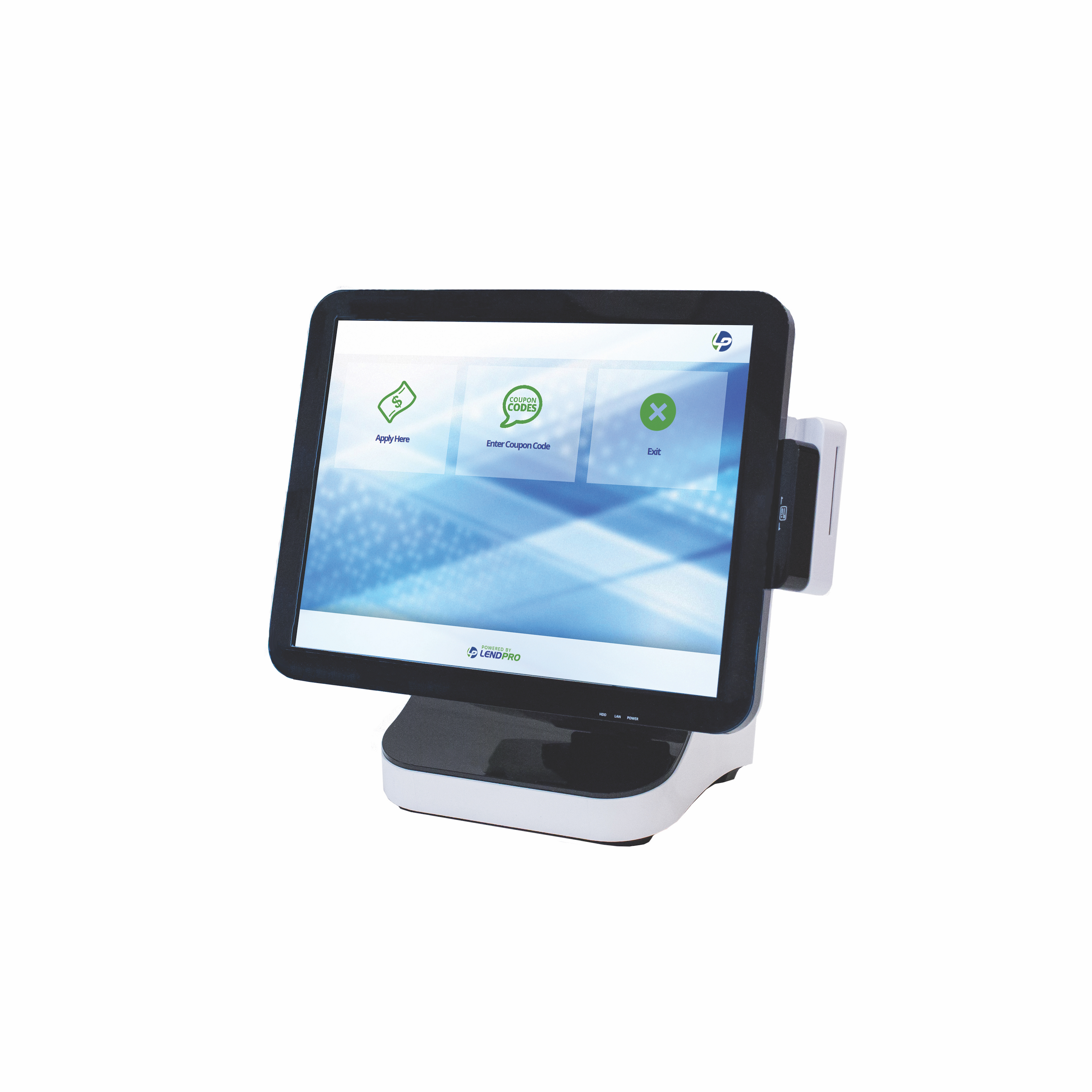 The J-Model is a countertop all-in-one kiosk that is perfect for stores with a limited amount of space.
The J-Model features:
A lightweight design that is easy to move around if needed
Self-contained PC with an optional printer model available
15" touch screen
The ability to connect to a network via a direct LAN connection or an optional wireless configuration
---
S-Model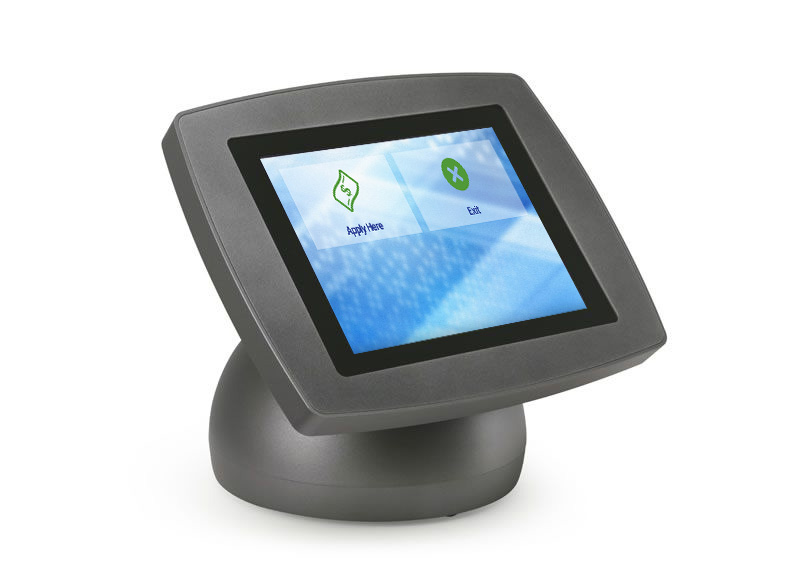 The S-model has a friendly and approachable look and feel that will work well in a large variety of stores and businesses.
The S-Model features:
A lightweight design
9.7" touch screen
A mechanism to secure the kiosk to the countertop
The ability to connect to a wireless network
---
Add a user-friendly and modern kiosk to your store: Contact us.